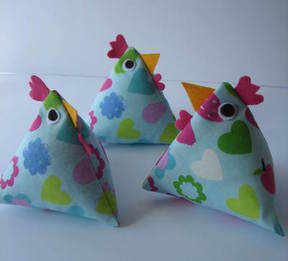 Handmade 'Strawberry Tart' Hen with Hampshire Lavender
Handmade 'Strawberry Tart' Cotton Hen with Felt detail
This fragrant, handmade cotton hen in 'Strawberry Tart' fabric with felt detail is softly stuffed with wadding and a handful if Hampshire lavender for wonderful fragrance (if fragrance fades simply 'squish' your hen to release the oils in the lavender once again).
Height 11 cm (approx)
Delivered to you in a traditional, brown, straw filled cardboard box, stamped with topiary tree logo and tied with sisal string. A gorgeous gift in fabulous packaging which is also fully recyclable and eco friendly.